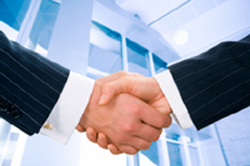 We believe there is something to be said for a company that has been serving the community for over 30 years. Our feeling is that we are selling a service as well as a product. Bob's Busy Bee Printing will do everything we can to satisfy your companies print needs. We will do that with enthusiasm and a commitment to you that is second to none. When it comes to customer service, we put ourselves in your shoes. We treat you professionally and courteously, much the same as we would like to be treated as a customer. Give us the opportunity to show you how we do our job, and you won't be dissapointed. We print it all and we print it right. Guaranteed.
Our Mission And Promise To You
Our mission is to create printed materials for our clients that help them portray themselves in a professional manner while providing fair prices and personalized service. We strive to build long lasting relationships with our clients while achieving their objectives and goals.
Company Values
At Bob's Busy Bee Printing, we value, first and foremost, our relationships with our clients. To that end, we take a genuine interest in the person who is our client. We offer personalized service and keep promises on pricing and deadline commitments. Our employees take pride and ownership in providing the best possible product for our clients while working in a pleasant environment.