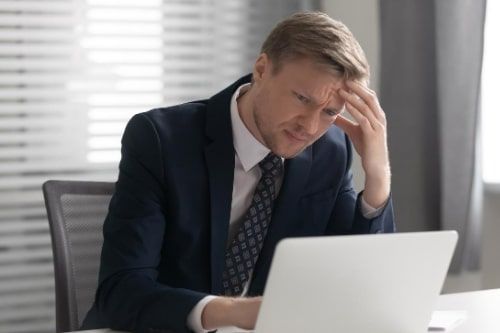 Common printing mistakes to be aware of.
Research indicates that a business has mere seconds to make a positive first impression with potential customers. This means printing mistakes in marketing collateral can quickly dissuade prospective clients from requesting services. Fortunately, there are steps you can take to ensure the quality of your printed materials.
How You Can Avoid Printing Mistakes
When ordering printed materials, always work with a professional printing company. A professional printing service has the necessary expertise to create the product you need based on your specifications. Avoid these mistakes to minimize printing errors when working with a professional printer.
1. Neglecting to Proofread any Text
It's essential to review your content numerous times to catch grammatical and spelling errors. These printing errors will make your printed materials and promotional products look unprofessional and can even deter customers from using your company. Ideally, have at least two or three different people review your collateral for errors.
2. Using Images with the Wrong Resolution
Integrating a few interesting images into your collateral is an excellent way to improve the quality of your marketing materials. However, it's essential to use images with a sufficient resolution so they appear crisp and appealing. Images with a resolution that's too low will appear blurry and pixelated.
3. Choosing a Poor Design
Even the best printing professionals can't fix printing mistakes that involve poor product design. A bad design is one of the most common printing mistakes that plagues companies and decreases the appeal of their printed materials. Stick with a graphic designer who has experience creating the type of printed materials you need. At Bob's Busy Bee Printing, we employ a full-time graphic artist with years of experience. If you're using a stock design or photo, stick with a tried and true design and avoid making unapproved changes to the layout.
4. Choosing a Font or Spacing That's Hard to Read
Printed materials are of little use to your customers if they can't read the text present on the design. Select a font that's easy to read and avoid a layout that lumps text together. When using multiple colors, check that there's ample contrast between the background color of the promotional item and the hue of your font. It's especially important to minimize printing mistakes that impact readability when you're utilizing legal printing services or medical printing services. Your clients depend on legible documents to help them make important decisions and understand their rights and options.
5. Forgetting to Allow Room for "Bleed" in the Design
Some printing mistakes delay the production of printed materials and forgetting to allow room for bleed in the design of your materials is one such mistake. If you don't allow ample room for printing bleed, it will impact the final size of the document. Working with an experienced printing company will ensure the bleed and size of your printed item is correct on the first attempt.
Bob's Busy Bee Printing Will Ensure You Avoid Printing Mistakes
Bob's Busy Bee Printing offers a variety of printing services in the Tampa Bay area. Our team has years of experience managing and providing quality printing services for nearly every industry. We will help your business minimize printing mistakes and maximize the impact of your printed materials. Contact us today to schedule a no-cost consultation for printing services in Tampa.