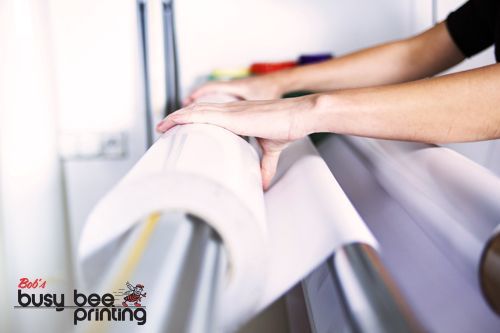 How real estate promotional items can help your agency.
The real estate business is extremely competitive, especially in uncertain times such as these. This is why so many agents are looking for unique marketing tactics to help them stand out and earn their audience's attention.
One of the most effective yet inexpensive real estate marketing techniques available is the use of freebies that you can give out to both potential and existing customers. Let's explore why real estate promotional items will aid you in home sales.
Everyone Loves to Get Some SWAG
It's common for companies to give out business cards, of course, but what people really love is SWAG. There's just something about free promotional products that get consumers excited. You can choose from many different types of real estate promotional items such as pens, keychains, face masks, ceramic mugs, hats, mouse pads, LED flashlights, and more.
Won't Break Your Marketing Budget
The simplest reason why promotional marketing products are so effective is that they put your name out into the world. A lot of that has to do with the fact that these items aren't expensive. You can get hundreds or even thousands of promotional items for a relatively low price, especially when you compare it to other forms of marketing and advertising.
Makes a Great First Impression
Ask any real estate agent and they'll tell you that first impressions are everything, which makes promotional products a perfect way to begin a relationship with a potential client. The truth is that people are attracted to real estate promotional items because they like free stuff, especially if it's something that they can use on a regular basis. Even if it's something small, this will automatically endear you to a potential client.
Promotion That Keeps on Giving
If you pick your promotional products wisely, then you'll be providing people with something that will help continue your marketing efforts without costing you an extra dime. Not only will this remind the person of your real estate business, but you'll often be seen by friends, relatives, and co-workers that may be in the market to buy or sell a home someday.
Perfect for New and Past Customers
Although it can be tempting to limit free marketing products to potential customers, there's absolutely no reason to be stingy with them since they won't cost you a lot. In fact, it doesn't hurt to give out a free pen each time a client visits your office. You can also send out calendars, magnets, or other items through the mail once per year as a friendly reminder of your real estate company.
Open Houses and Thank You Items
Open houses can be a lot of fun but they're even better when there are snacks or other free items involved. No matter which real estate promotional items you choose, make sure that each person who visits receives one before they leave. After an inquiry or sale, send a promotional product along the way as an extra thank you.
Contact Bob's Busy Bee Printing for Real Estate Promotional Items
If you're looking for professional printing services in Tampa, Clearwater, or the nearby areas, Bob's Busy Bee Printing can assist you. In addition to providing multiple real estate promotional items, we're a full-service printing company with many years of experience. Reach out by calling (813) 933-2434 today for a free quote.