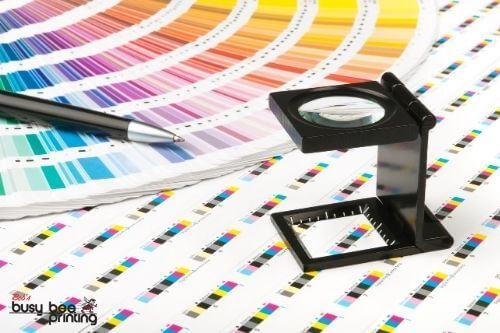 How to manage printing budgets and use affordable printing services.
Approximately 22 percent of small business owners report that adequate cash flow is a problem for their business. There are many expenses business owners must budget for, including marketing materials, office supplies, and promotional products. Fortunately, small businesses have multiple options for affordable printing services to fulfill their printing needs on a budget.
Affordable Printing Services for Budget-Conscious Printing
To boost their productivity and lower their overhead, many businesses decide to use professional printing services. Utilizing professional printing services is also a smart option to ensure your printing budget doesn't exceed your allocated amount. Here are a few ways that small businesses can take advantage of affordable printing.
1. Print Only What's Necessary
Since your business likely has limited financial resources, it does not make sense to spend money on printed materials that you don't need. Instead, use affordable printing services with a quick turnaround period and low minimums to print items only as you need them. This will ensure that your hard-earned dollars don't wind up in the trash because your printed materials are outdated or no longer needed. Many printing services can even accommodate smaller printing orders so that you don't have to order more materials that you actually need just to meet a minimum quantity requirement.
2. Thoroughly Review Your Proofs
Most companies with affordable printing services will provide you with a proof to preview your printed materials before your order is fulfilled. See that you (and ideally at least one other person) meticulously review the proof for any errors, including spelling or grammatical mistakes and color, layout, or photo errors.
3. Combine Your Printed Products with Virtual Alternatives
One option to reduce the number of products you have to order from print services is to combine your printed materials with virtual alternatives. Instead of filing away (and having to order) numerous printed copies for each customer, you might only order a couple of documents from an affordable printer. Create the additional copies that you need by transmitting the documents via the cloud or other secure electronic methods.
4. Get an Estimate Before You Order
Have a fantastic idea, but aren't sure if it fits your budget? Request a quote for your promotional products or documents before placing your order. Many businesses with affordable printing services offer a free quote for products you're interested in. If the quote exceeds your printing budget, see if there are any alternative affordable printing services that can lower the cost so that it better fits your finances.
Contact Bob's Busy Bee Printing for Affordable Printing Services in Tampa and Clearwater, Florida
Need more info about affordable printing alternatives? Contact Bob's Busy Bee Printing today to get started! We offer a range of affordable printing services to ensure your brand message is clear and creative. Contact us now for a no-cost consultation.